GLA is Making News!
---
March 2020 – GLA employees successfully completed AWT's annual Training Seminar that was held in Seattle, WA
The training brings all attendees up-to-date on the most current water treatment practices, technologies, products and legislative and regulatory compliances. In 2020, only one of the two training opportunities was able to be completed due to the COVID-19 Global Pandemic forcing the cancellation of the second training series which was to be held in Cleveland, OH.
---
January 2020 – GLA earn renewed Verified Vendor Recognition
GLA applied for renewal and was approved as a Verified Vendor in the US Federal Contractor Registration program. This verification will serve as additional accreditation and verification of GLA's experience when bidding new jobs.
---
September 2019 – Michelle Farmerie recognized as Chairman of the AWT's Charity Task Force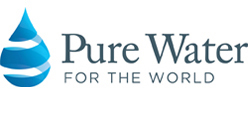 For the year of 2019, Michelle Farmerie, Marketing Director, dedicated her knowledge and expertise to leading the newly created AWT Charity Task Force. The AWT's Board of Directors established a charitable focus as one of the strategic outcomes AWT will concentrate on in the coming years. With this in mind, the purpose of the Charity Task Force is to establish the charitable direction for AWT and help manage AWT's charitable programs. At present, Michelle & the rest of the Charity Task Force have focused their efforts on a partnership with Pure Water for the World, an organization who partners with rural and underserved communities, where there are high incidences of waterborne diseases and a scarcity of aid throughout CEntral America and the Caribbean.
---