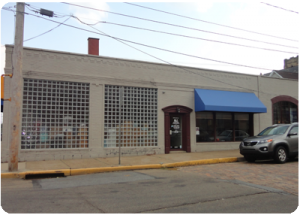 Our Mission
GLA's mission is to demonstrate to its clients that their water treatment program is the most efficient and affordable they can receive. With respect and responsibility as the major keystones on which the company was founded, GLA promises to fulfill its ultimate goal of providing their clients with consistent, affordable and top-notch service and treatment of their equipment.
About GLA
GLA Water Consultants, Inc. is a DBE certified woman-owned S-Corporation founded and incorporated in Pennsylvania. The main founders of our business have over 25 years of water treatment experience and have helped our business grow. Today we service hundreds of clients and have thousands of pieces of equipment under treatment in the Western Pennsylvania, Eastern Ohio, and West Virginia areas.
GLA has offices located in Moon Township and in Coraopolis, both near Pittsburgh, Pennsylvania and its service representatives are supported by a state-of-the-art analytical and metallurgical testing laboratory.

GLA's client base includes a wide spectrum of clients including universities, heavy and light process industries, building management firms, and local, state, and federal government agencies.
Our Water Treatment philosophy consists of combining unmatched levels of customer service with an array of technical resources in order to guarantee outcomes for our customers. We have always expected to be held accountable for the waterside condition of the systems under our treatment. We are able to do this because of our well-trained field service group and the service tools they have at their disposal. We are also the only Water Treatment Company in Western Pennsylvania to offer our clients a "Guarantee of Performance".
The founders of GLA Water Consultants, Inc. molded their company to showcase not only the concepts that are vital to maintaining a successful water treatment business, but also founded their company based on the core values they abide by in their daily life. Therefore, when working with GLA Water Consultants, Inc., not only can you be assured that you are receiving the best possible service for your equipment, but that all associates will treat you with respect and will be honest and accountable to you, as well as give you an effort that exceeds their very best each and every time you meet.